Ran a bunch of battlegrounds today, and, yes, had a lot of losses but a number of good wins.  I was able to pick up my bracers and gloves.  I also discovered that I love Spell Steal, especially when I steal pally wings XD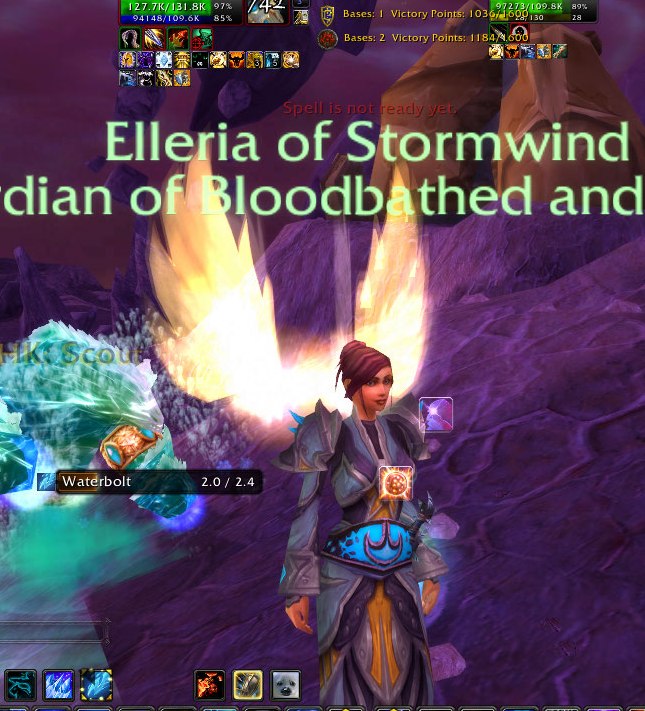 I'm going to have to work in a few more keybinds, some how.  I am already using Q, E, T, G, F, D, A, C, 1, 2, 3, 4, shift+f and shift+g and I could use at least 2 more.  And how often do you see a tie, in this battleground?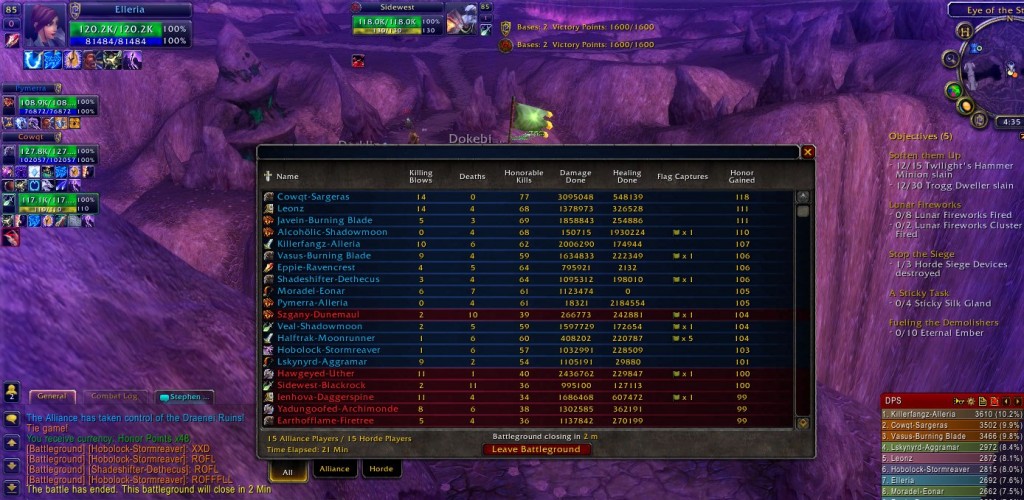 Today Alliance also took TB in about 2 minutes, then the next battle, lost it just as fast.  But I got my weekly honor quest for that, so I'm happy, and that helped me with the gear I wanted.