Did a few WG/TBs today, the Ezmerralda DK has a mage named Katyah I found out.
Anyway ran into Ladiesman at one of the TBs last night, he ran into a ton of alliance at the end at the bridge, lept off the side and I went after him, only to get schooled into next year, down to 1% health and sapped.  Well, the water did not help my movement either.
Then did our usual practice battles a bit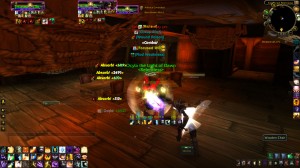 I think when I'm out of CDs he's out of things to bring me down fast, and it's just an endless stalemate.  But he's tricky! Oh yes.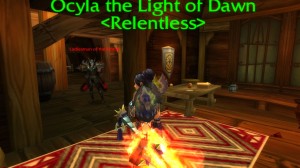 Then after we lost WG went and hid in a little room looking at Fratricide on that rare mount.