I was out in Westfall since someone kept attacking the quest givers at Saldean's Farm, and got this salty  bit of stuff from the warrior I walloped.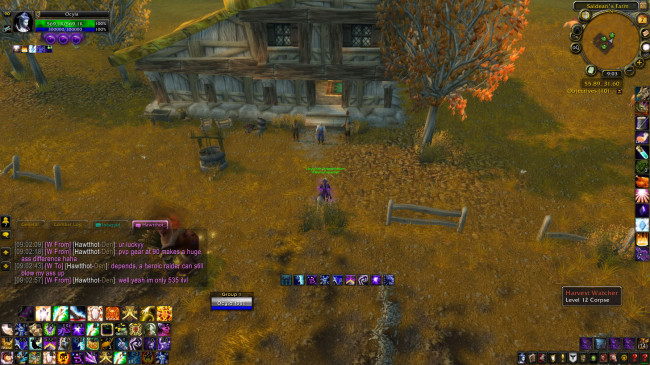 I explained I was only 537 ilevel.  So gear didn't have much to do with my win.
Later I moved over to Moonbrook and killed a warlock.
They paired up with the warrior, who I killed, but once both were at full health, I had to look around at my options.  I was at Moonbrook so no worries, when the warrior dropped out of the sky I threw some DoTs on them and kited back to the Flightmaster.  Yeah, they spawn enraged gryphons nicely.   Try to gang up on me, will you?
This is also another good reason why I like wpvp.  You can be at odds in numbers, gear, or against an impossible class (I'm looking at you, WW monks!) and look around and use some other way to win.  Pull guards, stand on something tall, push people off things, knock them off a mount, duck into another phasing zone, and so on and so forth.