Funny enough I run into that dwarf I saw at the start of my little adventure in Dion now.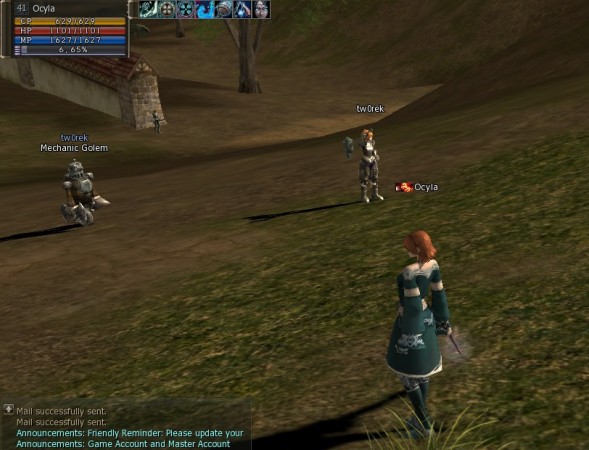 I get in a 36 kama again with LegalizeIt420/Colliebudz and it occurs to us, after we are in, that neither one of us are tanks. I sent Kai after the eyeball but it keeps attacking and draining me anyway, so we end up killing it by me running circles occasionally nuking with Kai on it's tail the whole time.  Such bad AI right there.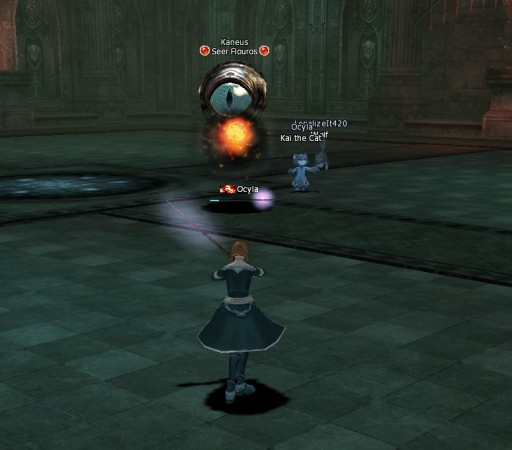 We both get a Hoplon and he gets 30 enchant armor D, which I quickly point out is BS and he shares 20 of them.  I did most of the work anyway since wizards run out of MP fast on these things.
I get 80% into 41, run to Dragon Valley again, noticing that the Watchman won't allow the quest until 48 even though I am capable of killing the mobs already, hit 42 and log out.
Oh yeah and I email back all the D grade to Zoub.