Ran Razorscale must die… again, then got my Trick or Treat Achievement by visiting the inn in Dalaran and getting my candy.
I must admit I LOVE Blizzard's decorations during each event and this is no exception.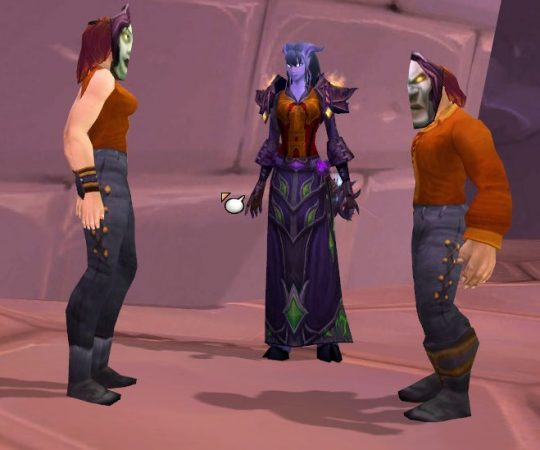 people with masks!
The Dalaran Inn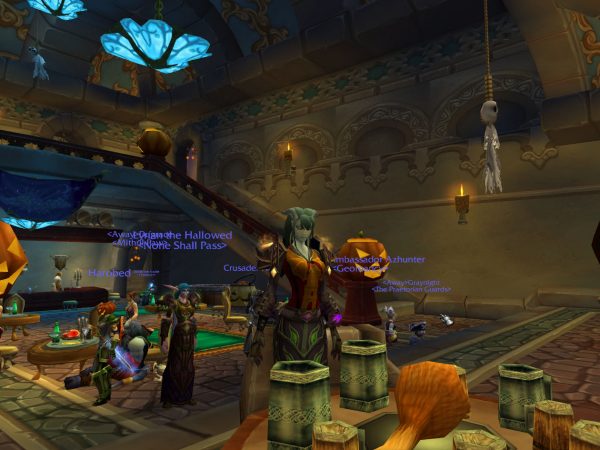 The fountain in Stormwind.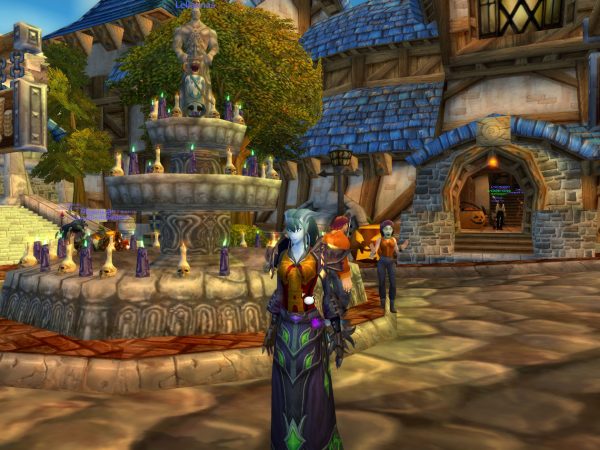 I eat too much candy and get my Out with It! achievement by vomiting it up. I head to Ironforge to get my candy.  I quite like the layout of Ironforge honestly, it looks like something you could defend for real, with its nearly single file narrow corridors through massive thick walls and all.
Me in my pirate costume in front of Ironforge's outer wall. I then go to Goldshire, home of Alliance who like to duel but not assist in PVP when horde shows up, and meet my orphans.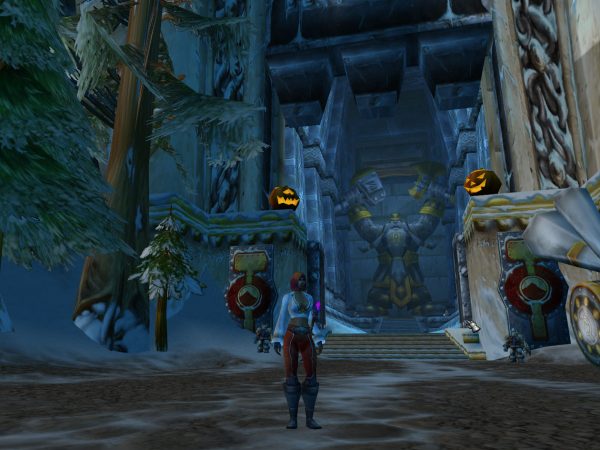 Seems the Horseman has been here already, and one of the quests is to help put out the fires.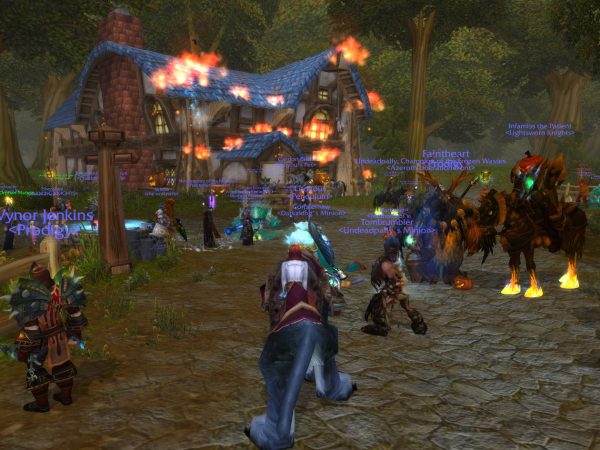 The next time the skies get dark and I see him arrive and set the buildings on fire.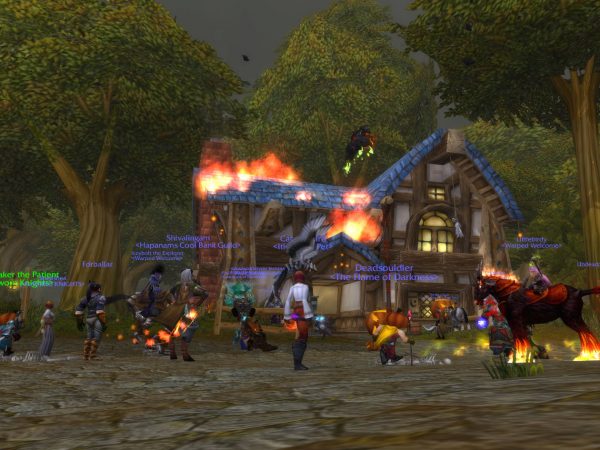 Speaking of, the orphans say tear-jerking things like "if my dad were alive he'd put the fires out".  Blizzard Awwwwwwww!
Later I run Pit of Saron and try a few BGs with Grid installed.  I'm not sure I like it.  I switch back to Xperl and disable Quartz Casting bars because it isn't saving the placement or settings every time I log out, and it's super annoying to have to remember to reset it, especially when it streams across my raid frames when I'm trying to heal. I hope that gets fixed soon.