I read a bunch of ranting on the forums that people hate the priest hall.  I don't know why but I wear this place has everything I like.
 It has water along the walls.  I've see real home that have this and have said "you know, that would be pretty sweet"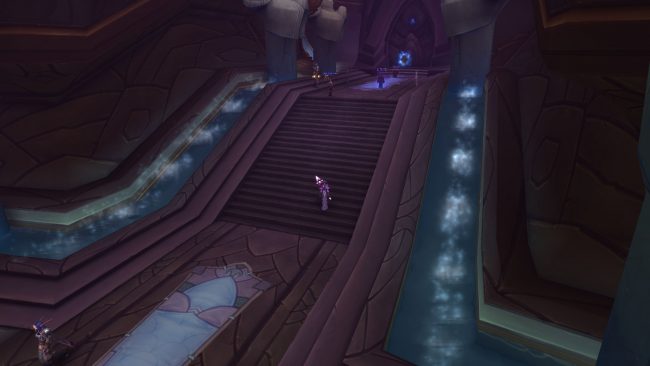 2.  It has the "Zelda Link to the Past" color palette that I loved so much in that one structure in Shadowmoon Valley I commented on before.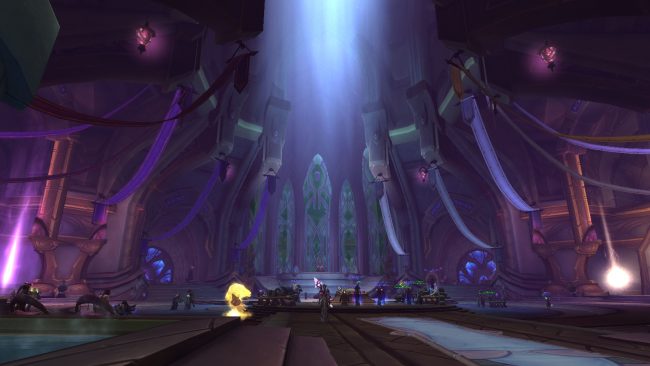 3.  It has banners draped from the ceiling down, which is very similar to something I wrote when I was making up a building back in Gemstone 3 days.
4. It has ALL THESE CANDLES!!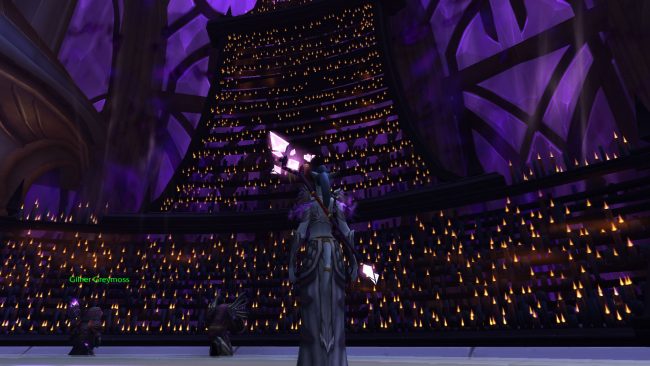 5. Stunning stained glass, all over!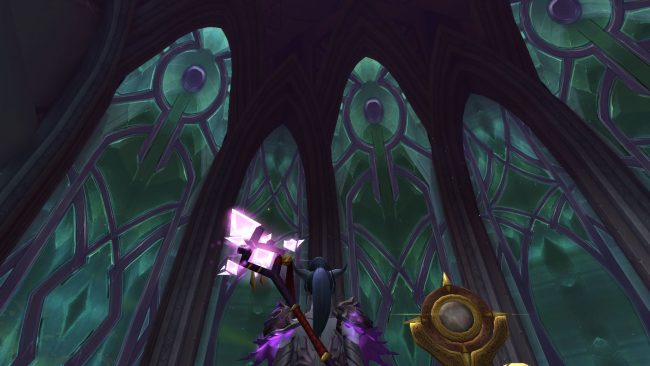 6. Oh and it's OWN NA'RUU.  Come on, this is fantastic!