Back during MoP, gear out in the world got extremely unbalanced.  The best pvp gear level was 550, but raiders could get to 580ish.  That meant they could destroy pvpers very quickly, we're talking 3 globals.  I personally recall dying to a raid tier shadow priest on my resto druid in the span of a Silence, or getting destroyed with a penance or two by a disc priest on my 550 hunter.
Timeless Isle was a real problem on pvp servers in particular, because raiders were gods and could kill pvpers like it was nothing.  I didn't ever want to see THAT again.
But, here we are.  I'm around 935 ilevel on my mage and priest, but if I run into say, a warlock who is 960ish, they can melt me and NOTHING I can do will save me, I can't even outheal the damage.  On top of that, you can have someone hit you even at the same item level or close, and take you to 20% health before you know it.  It's pretty bad.
Though I will say out in Tol Barad, with the exception of that raiding warlock, I've still been doing ok.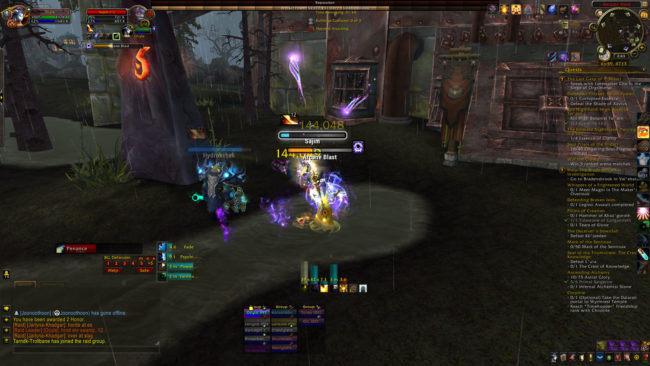 But, it makes me want to raid just to keep up, it's frustrating.  It's totally not fair for me to do that, or have a raider do that either but here we are, again.