Got in a FL raid at Beth, and did not kill her, raid fell apart.  I'm sorry where are all these faceroll Firelands raids going on?  Also got in on a trash run that never got off the ground.
Bgs to far today, walked into a losing WSG, then got a losing IoC so
WSG – Lost
IoC – Lost
WSG – Lost
TB – Lost
WSG – Lost
That one was funny because I was telling Ladiesman it's odd I never run into him in random bgs, since I've noticed I see more people from my server in bgs lately.  then BOOM!  There he is!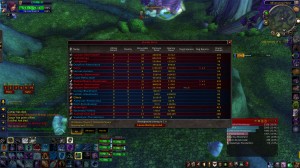 anyway then
AV – Lost
WSG – Won
WSG – Won
WSG – Lost
WSG – Won
WSG –  Lost (but a good one)