I've been having fun in Tol Barad lately, although often times it's very heavily leaning towards Alliance, every once in a while we get a good battle with Horde.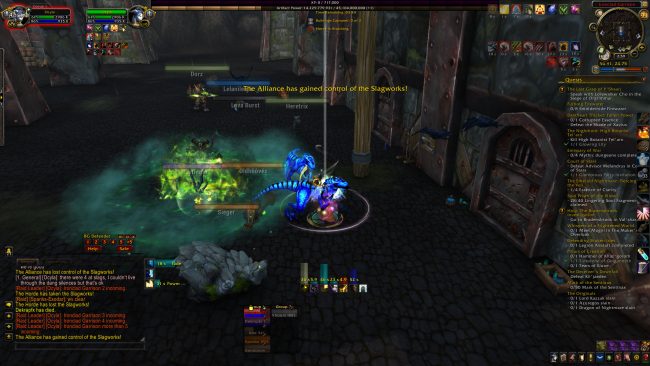 But, I've been feeling rather isolated in the game lately.  I haven't had a raid team in a long while, and Time Lords has been dead for months.  I quit SPM and I didn't think too hard about it until I was listening to someones stream.  Lots of grouping for various activities; something I haven't had in months.
I looked at my friends list and, so many people who just never message me or ask to do anything, ever.  It got e-depressing looking at that so I deleted most of my friends list.  Anyone I hadn't talked to or played with in months was removed.  I don't know how it makes any kind of sense but it feels better to not look at 20 people who don't ever contact me.