As I've written about, I spent a lot of time over the years playing the Punisher/Batman out in the world guarding Alliance zones.  I haven't been able to really do that since Legion when World Defense was removed.  But it still exists in classic!  I saw some pings in Westfall so I parked my priest out there and oh boy last night was fun.  It was a warrior that you'd swear was a bot, running a specific circuit to kill the Alliance quest givers.  He never fought back, but he had an Alliance counter part that would talk trying to find out what other Alliance thought of him.
I killed him 3 times myself.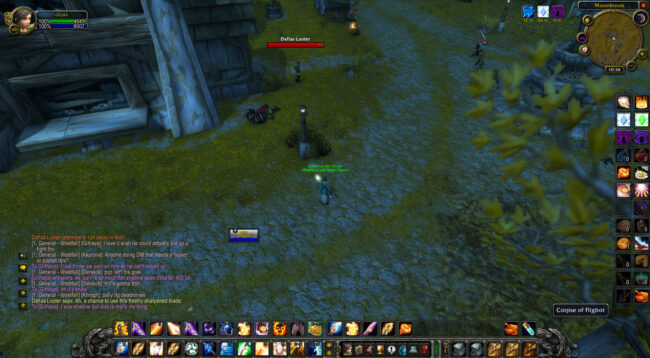 but then I paired with with a shadow priest and we hunted him some more.  But that's not the best part!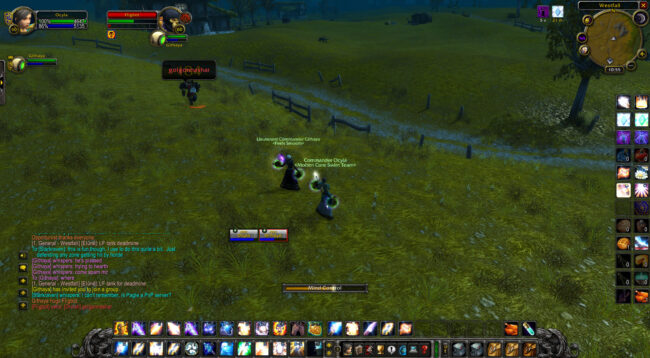 After a while we had attracted the attention of more 60's like a warlock and a rogue, and we kept this warrior stunlocked for a good 10 minutes. We decided he needed to face justice and I shit you not, we feared, MC'd, sapped, stunned that horde from Moonbrook all the way to Stormwind! He kept trying to hearth out and started yelling things, but it was no good because I kept him healed during the other priests MC so we could bring him to justice.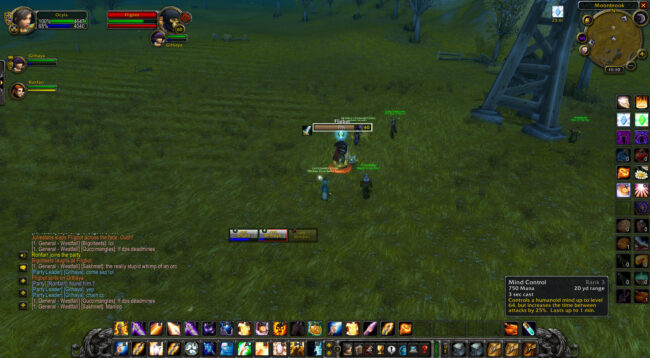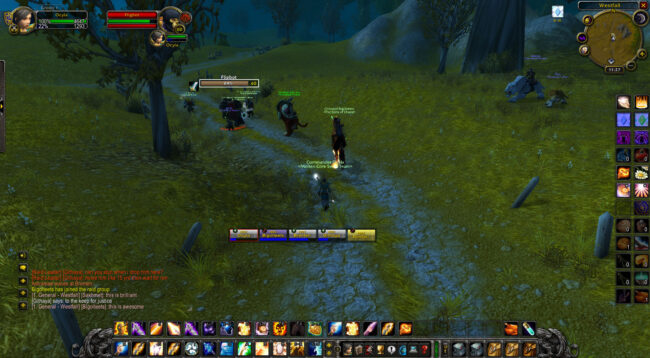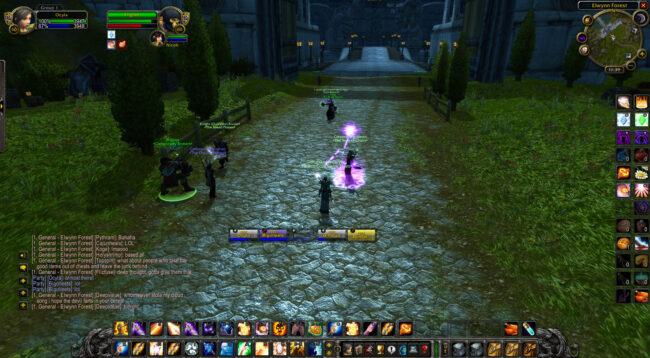 Where he died gloriously to the Stormwind guards!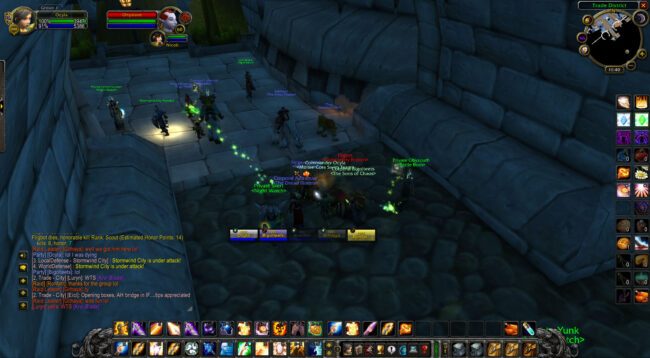 WE DID IT GUYS