Last Tuesday, we were down Shellblock, who was an hour late, and Angey who was even MORE late.  That meant the rest of us got to stand around that whole time and do nothing.  Oh and Onenightstab left the guild.
We did however, finally get Lei Shen, I think it took 4 pulls only because I wasn't able to see any of his spell effects until I rebooted, so it was mostly my fault I think.  The fight was pretty easy.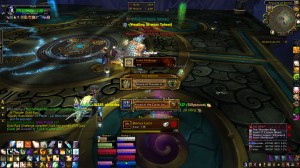 Used a token, nothing.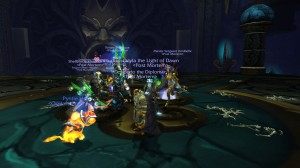 Guild shot: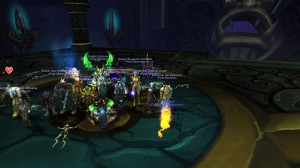 And out in Halaa, I killed THIS hunter while THIS priest was on me.  Sorry guy. At least twice.